Our Integrated Health Management Solutions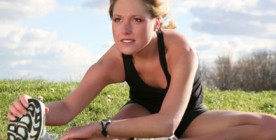 Health promotion is the process of enabling people to increase control over their health and its determinants, and thereby improve their well-being. Do you know what risk factors are contributing to your health insurance premium increases and affecting your productivity costs? A strategic health promotion program will identity risk factors (high, medium and low) and design programming to address each risk class by helping keep high-risk employees from getting worse and helping healthy employees maintain their health. We work on-site with your wellness committee to design a comprehensive intervention to improve employee awareness, education and provide opportunities for healthier lifestyles choices, as well as, an environment where employees can use their new skills. A healthy workforce is a competitive advantage and makes for a healthy bottom line.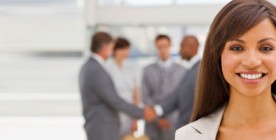 Your best efforts to control healthcare costs are dwarfed by the ongoing chronic disease conditions. Did you know every 25 seconds someone in the US has a coronary event and every 40 seconds someone in the US has a stroke*. The fastest growing age group for strokes is now 19-34 year olds*. The fastest growing age group for asthma, depression and ADHD is 9-21 year olds*. Do you think you can make changes to your benefit plan fast enough to stay ahead of these statistics? A better idea is to leverage the benefits of healthier employees rather than merely manage your healthcare benefits and renewal. I can help you change the conversation from the price to the true costs of your benefit plans. *Footnotes under the testimonials page.
News you can use
Subscribe to Blog RSS

On Dec. 16, 2016, the Department of Labor (DOL) released a final rule to strengthen the claims ...